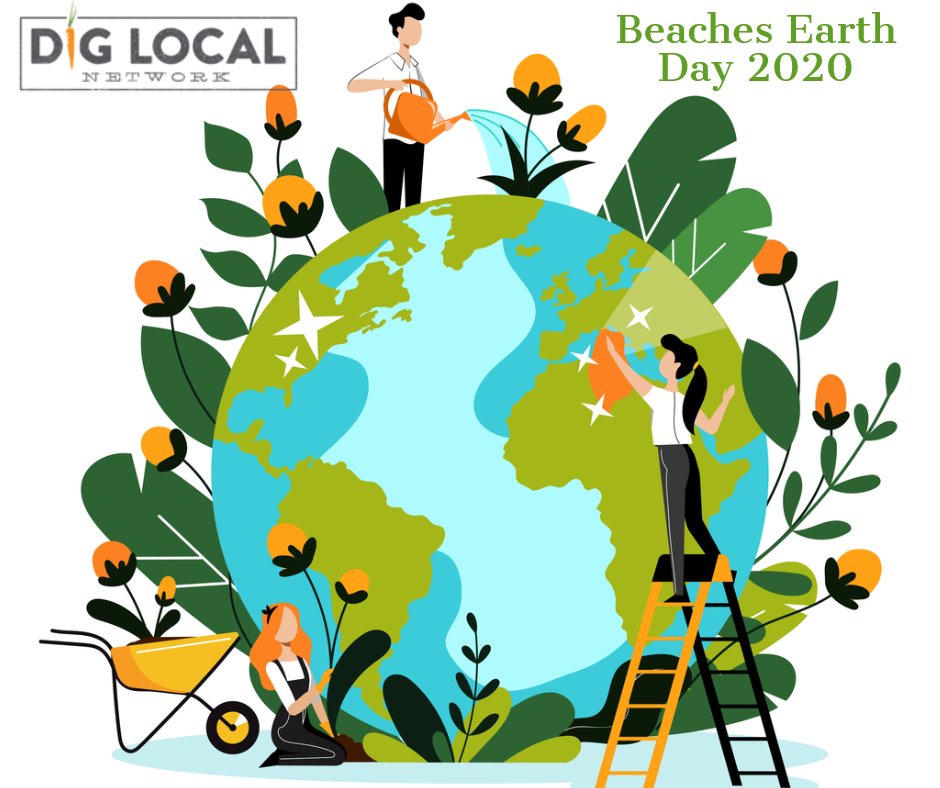 Making a Difference and Having Fun!
WHY VOLUNTEER OR INTERN?
Get involved in local climate action.
Engage and inspire other community members.
Be a part of something that will positively change our future.
Gain knowledge about your local Green businesses, education, outreach, and research.
Beaches Earth Day 2020 is an exciting community event offering educational information, activities for kids including an arts and crafts tent, live music and a focus on green businesses. Come, enjoy and support this fun environmental celebration for the whole family as a Beaches Earth Day Volunteer!
There's lots of ways to volunteer before during and after the event. You can help at the children's garden, be an Earth-Station Educator, help the flow of traffic, provide information to event attendees, Assist the Green Market vendors, check drink tickets(must be 21+), gather folks for activities, set up, clean up, and so much more.
As a volunteer, your time and energy will go into making Beaches Earth Day 2020 a big success. You'll be energizing the Beaches community about the environment all while attending a fantastic event and even getting free food.
REGISTER BELOW TO VOLUNTEER NOW!!!
What to expect
Once you submit the volunteer or intern application you will receive a confirmation email with a link to sign up for a short phone screen.
After the phone screen, selected candidates are invited to attend a general volunteer orientation and a program training, when appropriate.
During orientation, candidates are required to show proof of identification and to complete our onboarding packet.
Volunteers working with children are required to fill out a background check.
Once the onboarding process and necessary paperwork is complete, we welcome you to be part of our positive force for good team!