Update: September 2021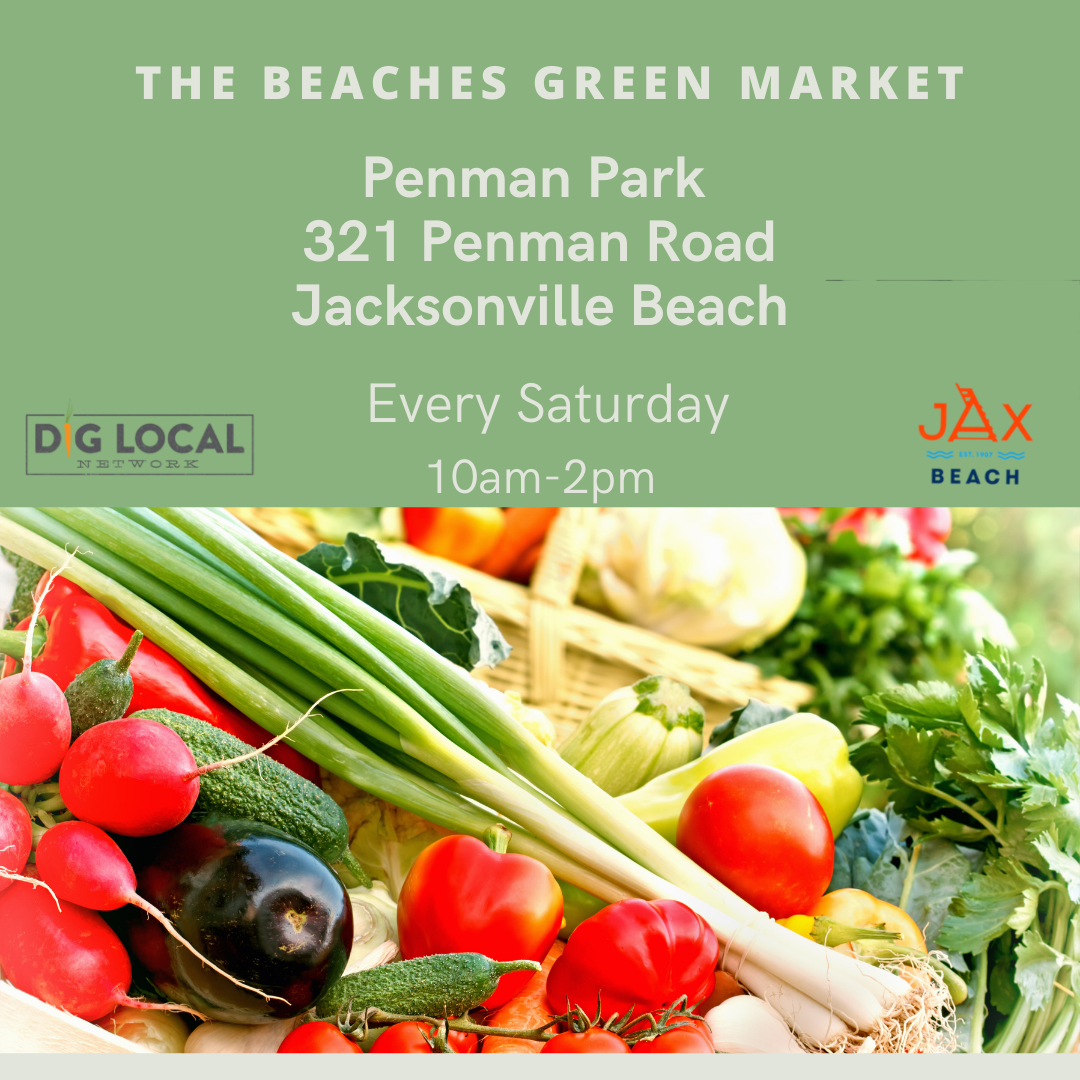 UPDATES FOR DIG LOCAL NETWORK COVID-19 SAFETY PROTOCOL
A message from Dig Local Network:
As an essential service, the Midweek & Beaches Green Markets will REMAIN OPEN as an option for shoppers to continue having access to fresh produce, wellness products and healthy foods in an open setting while maximizing social distancing.
Each day we face new challenges in the changing saga of the coronavirus outbreak and some of them require creative thinking in order to keep the market going.
Location & Hours:
Penman Park- 321 Penman Road Jacksonville Beach, FL 32250
We continue our commitment to providing local, quality food to our community and we also understand that by bringing large groups of people together that we need to take precautions to ensure health and safety.
Covid-19 precautions are in place to ensure everyone's well-being, including requesting facial covering/masks for all shoppers.
Customer Safety Precautions will be posted at the Market entrances. Thank you for helping to keep all of us Safe!
The updated market procedures for shopper's safety include:
If you are sick, please stay home.
Vendors will have hand sanitizer and sanitizing wipes or spray to wipe down their booth tables.