Update: June 30, 2020
UPDATES FOR DIG LOCAL NETWORK COVID-19 SAFETY PROTOCOL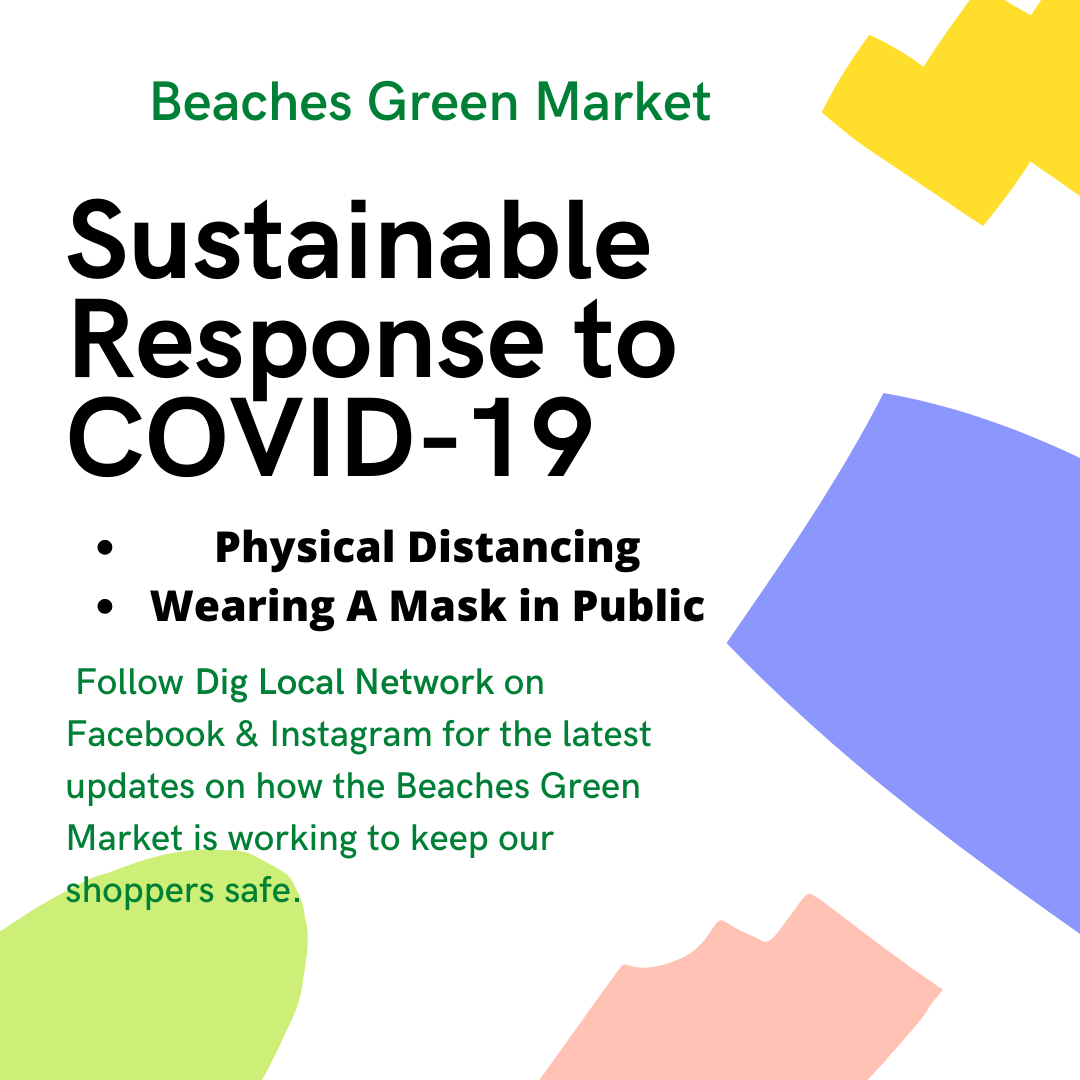 A message from Dig Local Network:
As an essential service, the Midweek & Beaches Green Markets will REMAIN OPEN as an option for shoppers to continue having access to fresh produce, wellness products and healthy foods in an open setting while maximizing social distancing.
Each day we face new challenges in the changing saga of the coronavirus outbreak and some of them require creative thinking in order to keep the market going. With this in mind, starting this Wednesday, April 8th.
Location & Hours:
The Atlantic Beach – Jack Russell Park at 800 Seminole Road Atlantic Beach, from 10am-2pm
We continue our commitment to providing local, quality food to our community and we also understand that by bringing large groups of people together that we need to take precautions to ensure health and safety.
Covid-19 precautions are in place to ensure everyone's well-being, including requiring facial covering/masks for all vendors and customers.
The City of Jacksonville announced a face mask requirement that will go into effect at 5 p.m. Monday, June 29. People will be mandated to wear a mask while in public and indoor locations and when social distancing is not possible.
Effective, Wednesday July 1, 2020 The Beaches Green Markets will require that all shoppers have a face covering/mask that cover both the nose and mouth to enter and/or walk through the Beaches Green Markets at Jack Russell Park in Atlantic Beach.
Customer Safety Precautions will be posted at the Market entrances.
The updated market rules for shopper's safety include:
If you are sick, please stay home.
All shoppers or anyone entering Jack Russell Park during Green Market hours or shopping any vendors in the Atlantic Beach City Hall parking lot is required to wear a face covering/mask.
If you have a medical condition that prohibits you from wearing a mask, please pre-order and arrange for No-Contact pick-up where you can remain in your vehicle. (Information is below)
Vendor booths/tables will be separated by at least six feet.
No food or beverage sampling is allowed.
Please purchase food and take it to go.
All vendors (and anyone in their booth) is required to wear a mask at all times.
Vendors will have hand sanitizer and sanitizing wipes or spray to wipe down their booth tables.
"No Contact" Pick up at the Beaches Green Market – The customer will contact you directly, please ensure that all contact information on the website www.diglocal.org is current.
The customer will contact the vendor to place an order and will pay you for the order.
Please ensure that the order is handed to the Dig Local market staff at the beginning of the market for customer pickup.
When the customer arrives, they can text us at 904-422-0261to let us know they have arrived and where they are parked, and we will take the order to their car and place it inside the car.