Updated:April 3, 2020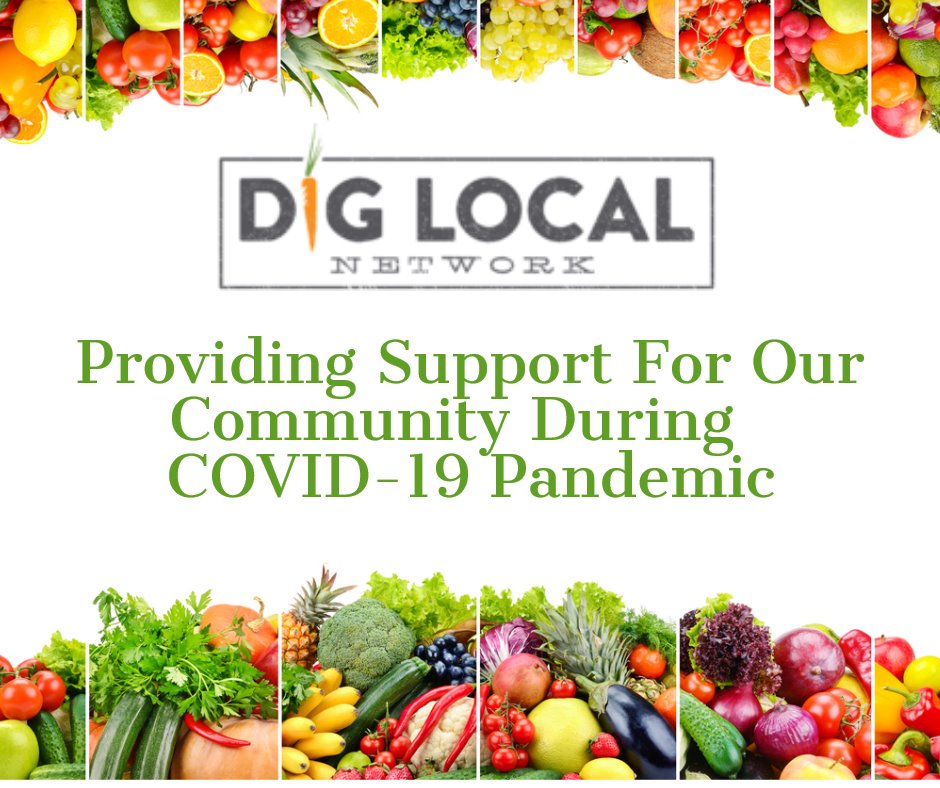 What You Should Know About COVID-19 and
The Beaches Green Markets Safety Protocol
Important Reminders for Participants at the Green Markets:
Smile! We're glad you're here.
Maintain physical space. 6 feet distance apart while in public.
Wash your hands before you arrive to the market.
Don't touch food allow us to serve you.
No Loitering. Please shop and exit.
Wash produce when you return home.
Read More On the COVID-19 Green Market Safety Protocols
Social distancing is not just for people who are high-risk, but for all of us to give our neighbors, friends, hospitals, and healthcare systems a fighting chance. As much as you can, try to limit even your trips to the grocery store. And don't forget your friends who are older or immuno-compromised—pulling together and offering to do grocery or pharmacy runs can be a light in this uncertain time. READ MORE>>>

A message from Dig Local Network:
As concerns about the spread of COVID-19 grow, and the uncertainty of the effect of this virus on our communities, Dig Local Network (DLN) are wondering how best to respond and continue grappling with our role in public gatherings that are vital to food access for consumers and the livelihoods of farmers and vendors.
Protecting the public health is our first priority at Dig Local Network. It is our responsibility to keep all of those who support us safe. With this in mind, we have made the decision to close the Midweek ad Beaches Green markets effective tomorrow, March 18, 2020 and we anticipate the closure will last for at least three weeks.
In response, to the COVID-19 Federal and State mandates and recommendations , Dig Local Network and our vendors are developing communications, preparing contingency plans, and beginning to modify our operations in consideration of these required closures of our green markets. We are living in a technological world and this is a source of opportunity to continue receiving your local, healthy and favorite produce, foods and wellness products. Follow us on Facebook for up to date news and for Vendor information
We remind our shoppers that before preparing or eating food it is important to always wash your hands with soap and water for 20 seconds for general food safety.
We're all in this together. Sending you peace, love and appreciation.
Dig Local Network