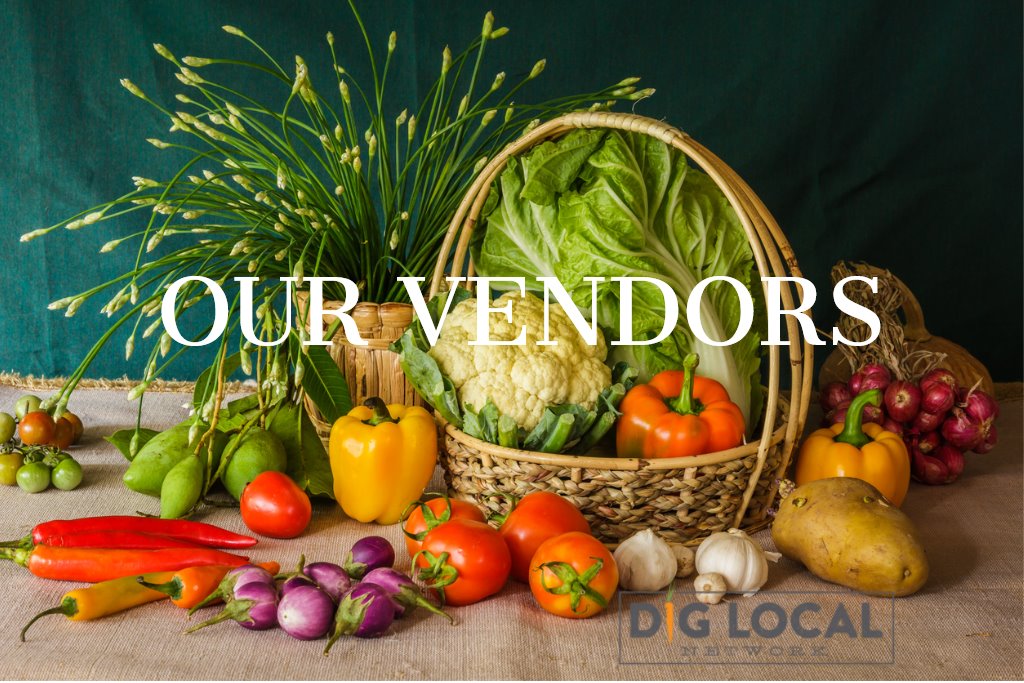 FARMERS & FRESH PRODUCE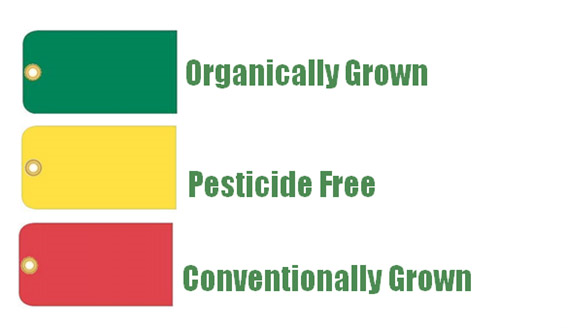 Alvarez Farms – Produce, Eggs, Chicken, Sausage, Pork & more….. Preorders, Contact Alvarez Farms at http://Www.alvarezfarms.org/
Lola Farm – Pork, Chicken & Eggs – For pre-orders – CONTACT LOLA FARMS or email them @ [email protected]
Son & Skye Mushrooms – Various Mushrooms Weekly – For Preorders, Contact them at 904-982-5300
Isolabella Farms– Organic Produce & Greens: For Isolabella blooms Preorders – 904-755-7300
Be Well Greens Company- Microgreens, Lettuce, Cherry Tomatoes, Spinach, Arugula, Turnips, Kale, Carrots, Microgreens, Herbs… Organically Grown with non-GMO and Organic seed using NO/Low till farming methods Please Email for Preorders or contact us @ 904-452-6273 or 312-859-9871.
Thyme Flies Farm – Organic, pesticide-fungicide-herbicide FREE. Anything used to deter pests or fertilize garden is OMRI listed.
Happy Dragonfly Homestead – Happy Dragonfly – Happy Dragonfly Homestead USDA organic: eggs, poultry, citrus and produce.
BAKED ITEMS/FOOD ARTISANS
Ferra Bakery – Baked Breads and other baked goods- For Preorders – [email protected] or 904-762-3455 or https://www.localline.ca/wwwdiglocalorg
Prema Bakes – In all of our items, honey is the emphasized product. My brother is a local, (Newberry, FL) pesticide-free beekeeper. We also handmake the following: • Energy Bars • Turmeric Buns • Honey Tahini Challah• Gallberry Honey • Wildflower Honey…..
Cake Queen – Every cake Homemade from scratch using a mixer, flour eggs and butter I also have vegan cakes as well … For Pre-orders, contact us @ (904) 423-6543
Five-B's Bakery – Handmade Sourdough Bread, Sourdough Bagels with various toppings, Focaccia
Buns, Coffee Cake, Honey Cake, Carrot Cake– Gluten Free, Regular Cheesecake & Chocolate chip cheesecake— Gluten Free and more. For pre-orders, contact us @ (904) 814-3411
Gnarbucha-Kombucha – Open on Saturday's from 10am – 2pm and will be at the Beaches Green Market on Saturday's.
Peace In A Nutshell – Plant Based Nut butters, Plant based Mlyks, Lattes made with plant based Mylk – To Preorder, Contact Phone: (256) 653-8182
The Dark Side of the Spoon Catering Co. LLC – Marinara & Salsa Sauces. Please contact for orders or catering @ The Dark Side of the Spoon (@darkside_llc) • Instagram photos and videos
Madigan Craft and Custom – Sweet Datil Sauce – Datil Peppers, Brown Sugar, White Vinegar
Red Chili Hot Sauce – Ripe Jalapeño Peppers, Fresh Garlic, Kosher Salt, White Vinegar Fruited Habanero Hot Sauce – Habanero Peppers, Fresh Fruit (Blueberries, Raspberries or Peaches), Cane Sugar, White Vinegar and many more flavors.
Canales Products – We pride ourselves in handcrafting all of our hot sauce products, from the very blending of ingredients to the packing itself. Everything is done with the utmost dedication & love from our family to yours." said by CEO Carolina Canales. For all online orders, Hot Sauce | Canales Products (canalesusa.com)
JS Rivera Enterprises – Soft Serve Ice Cream, Cones, Sundaes, Banana boats and shakes. Contact us @ (704) 500-7018
Organic Power Acai Bowls – Healthy organic acai bowl with fresh fruits like strawberry, blueberry, & banana. Contact us @ (206) 519-1323
All Goods Freeze Dried Food – My products range from fruit to candy. We have strawberries, green apples, pineapple, and bananas, and 16-ounce jars. For candy at the moment, I have small variety, marshmallows, skittles, and saltwater taffy. I make them super cute and I sell my 16-ounce jars for $8 a jar and my 32-ounce jars range from $10-$16 depending on what is in them. I plan to add more variety to my jars as my business grows!
Nutrition
Rachel Hicks Dietitian & Baker – Gardener/Dietitian/Yoga Instructor & also Baker…. Products include: Organic Bread, Gluten Free organic baked goods, Homemade preserves (when available), Seedlings (when in season) & Added items when local and seasonal (marinades, salad dressings, pickled onions, pickles) Please contact me @ 207-217-0917
Recycling/Composting
Eco Eclectic – Eco Household & Personal Products, Recycling, Compost Drop Off – [email protected] Please contact via email or text: 904-200-9376
ARTS & CRAFTS
CK Designs – Handmade Unique Jewelry – Please contact them on Facebook to place orders.
Lulu Folk Art – Atlantic Beach resident creates Folk art paintings and drift wood pieces with local beach shells. Stop by Mr. Hall's booth and purchase a piece of his unique art.
Jayes Crafts – Jewelry, Crafts, COVID-19 Masks & More.
Happy Hippy Club – s a brand that believes in encouraging everyone to identify and detoxify from personal, spiritual, professional, and physical toxins. Our blog and minimalist line of clean and responsible products can help. Contact on Justine on Instagram
Knots Today LLC – Each item is made from cotton rope, yarn, and/or ribbon. I may also use craft rings, wooden dowels, and bells. I may even use an interesting piece of wood I find in my yard. All of the items I use are either bought from craft supply stores or found in nature.
Sabi Design – Handmade polymer clay Earrings, Small Sunflower Studs at $8.50 Polymer Clay, hypoallergenic findings and backs.
Bae Candle, LLC – scented candles are a combination of coconut and soy wax incorporated with a crackling eco-friendly man-made wooden wick creating a well scented, slow burning, highly aromatic experience.
Creations by Nikki – Plant sun catcher jewel wands – $15.00 & $20.00 I utilize plant stakes and source European glass beads, some clear resin beads, charms and crystal knobs to create the final "wand" which can be staked in house plants or outdoor plants.
DeMaria's Design's – Handmade Jewelry from coral, wood, glass beads silver and brass. Custom nautical Jewelry turtles, shells, driftwood. For Orders, please contact @ 904-813-6373
A Crafty Old Girl – Natural gourd birdhouses- ready to beautify your yard. You can also find handmade pet fashions that include reversible pet bandanas, bowties, casual collars & other pet items. Fashion any pet will love, available in several sizes. You may find seasonal items throughout the year as well. Stop by and see the "creations from my imagination" next time you are at the Beaches Green Market! To order, please contact me @ (904) 614-4156
Amapola Jewelry PR – Handmade Jewelry – The price range $3.00 to $15.00
Megan Reid Art – Handmade ceramic Coffee mugs, planters, and vases. Coffee mugs and planters range from $25-$65, and vases are up to $200. For pre-orders, please contact @ (605) 906-0628
Place Called Bliss – Art, Ceramics, Jewelry & more…….. All my pottery is handmade, wheel thrown by me and high-fired to be food safe, microwave and dishwasher safe. Truly locally made, fully functional beautiful pottery. My enamel pins are all my own designs, hand drawn and inspired by nature, inspired by the local maple trees. To order, please contact me @ Home | Place Called Bliss (bigcartel.com)
Glass Frog Design – Handmade Fused glass jewelry Wire wrapped fused glass Pendants with Stained glass sun catchers and more. To order, contact us @ (904) 401-8446
Hope Little Trends – Our slogan is, Believe in your dreams! Working with love and passion for our customers! Our handmade soaps are made thru a cold process with natural oils and a touch of lye for create the saponification process. Bath bombs and shower fizzers are made of baking soda and citric acid for main ingredients. The candles are 100% wax. and they carve with flowers is a unique work that you never see it before. my partner in business and me we always work together for show our products to the community. For online orders, please follow the link to: Hope Little Trends
Island Soul Designs – I handcraft wire wrapped jewelry with precious gemstones, shark teeth, sea glass, and beach treasures that I find on the shores of Florida. I wire wrap rings, pendants, earrings, and more ranging from $10 – $100 To order, Island Soul Designs | Instagram, Facebook, TikTok | Linktree
Paradise Glass – Handmade Earrings -$30, Agate necklaces – $25, Wrap bracelets -$45, Sock monkeys $35 I use glass beads and gemstones along with agate rocks to make my jewelry. I also enjoy making sock monkeys and donate them to an assisted living facility in town. The memory care residents really enjoy the monkeys and try to win them at bingo. To place an order, please contact me at (904) 434-6322
Fern and Magellan – Handmade Notecards with envelope and cello sleeve will be $8.50.
Framed 5×7 prints will be between $15.00 and $25.00 depending on size and type of frame and matte. Each image hand drawn by me using pen and ink and colored pencils. Cards and prints then made from original image. Most prints and cards are giclee prints on acid-free, archival paper and are suitable for framing. A few are toner prints on acid-free paper. For more information & to order, FernAndMagellan – Etsy
Lynn Lee-Stained Glass – With all the glass pieces I cut the glass to the shape I want, foil each piece to connect each piece or use leaded came in the panels to connect, I design each panel. I use zinc to make a frame for each panels. With the Polymer clay I mold and shape or use object to shape each piece and then bake the clay so that it hardens like regular clay. Contact us @ 904-762-8923
Dreamweaver XO – Each piece is completely handmade by me with fire and solder. I use all sterling silver and create each piece with love. After i make the setting and design the piece, my husband polishes them then i will set the stones in the pieces. Each process done with positive intentions. Contact us @ (267) 566-2841
Winter Phoenix Creations – All of the jewelry I create are made to look beautiful but there are actual benefits to wearing the copper. With its antimicrobial, anti-fungal and anti-inflammatory properties, wearing copper can help protect your body and increase your energy. It is one of the oldest metals used to create beautiful jewelry. Contact us @ (904) 203-0318
This & That Shoppe– Our Shoppe consist of: Jewelry, Macrame items, watercolor and acrylic paintings, decoupage baskets, hand painted planter pots, silverplate candle holders, jewelry boxes, wood crafted items, bamboo bee houses, soaps/tattoo balms, dolls, Jade plants, Succulents, etc. Please contact us @ (904) 571-4403
Ocean Jewels – Ocean Jewels, jewelry that will touch the heart and soul of your inner mermaid or wild child is owned and crafted by Eva Duran. Eva, an artist, sufer, massage therapist, yogini, and free spirit has been creating jewelry since she was a teen. Inspired by her deep love of the ocean and nature, her artwork encompasses macrame, wampum, sea shells, sharks teeth, semi precious stones, bead work, and wire wrapping. Also included is tie dyed clothing and dream catchers. She displays her art wrok regulary at the local Beaches Green Market and other evnets or gatherings. Feel free to contact her at [email protected] or by phone 904-729-1274
PLANTS/FLOWERS
Grow Earthly – Basil, chive and mint herb plants grown from seed— these are edible (seasonal)
Jaxma Orchids – Local Orchids – Please place orders with Donnie at 904-705-6904 so he can arrange a delivery for you.
Dave The Plant Man – Edible Plants to grow in your garden or pots. Contact us online for updated information and special orders. Davetheplantman.com
Isolabella Blooms – Fresh Cut Natural Flowers & Gourds
DC Carnivores LLC – Live Plants – Venus Flytraps, Tropical Pitcher Plants, American Pitcher Plants, Sundews. For more information or to order, DC Carnivores (dccarnivoresfl.com)
HONEY
Coco Bee Honey – Coco Bee Honey is at the BGM on Saturday's with many of your local favorites. – To Preorder – 904-472-4061
Prema Bakes – In all of our items, honey is the emphasized product. My brother is a local, (Newberry, FL) pesticide-free beekeeper. We also have Gall berry Honey & Wildflower Honey.
MEATS/CHICKEN/EGGS
Lola Farms – Please contact them via Facebook to pre-order eggs & meats.
Happy Dragonfly – Happy Dragonfly Homestead USDA organic: eggs, poultry, citrus and produce. http://www.happydragonflyhomestead.com
Florida Premium Beef – All Beef is raised at our farm in Sanderson Florida & our beef products: Chuck Roast, Brisket, Ribeye Steaks, Sirloin steaks, NY Strip Steaks, Filet Mignon Steaks, Round Steaks Cubed, Sirloin Tip Stew Meat, Short Ribs, Rump Roast, Stew Meat, Soup Bones/ Beef Shank, Flank steak, Skirt steak, Hamburger, hanger steak. We will also offer bulk packages of quarter, half and full cows.
HERBS
Summa Salts – Through a combined passion to cultivate and cook, Summa Salts was born. We take locally grown fresh herbs and spices and infused them into salt. These finishing salts are thick and aromatic, they are best used with a grinder to spread their robust flavor. Spice up your kitchen with delicious, fresh, and locally grown herbs that are good on everything.
Nettles Herbs – Nettles Herbs & we make sure our products reflect that. All herbal blends are hand processed with the highest attention to detail & designed to promote the body's natural healing potential. Please order @ Nettles Herbs Jacksonville, FL
NON-PROFITS/WELLNESS
Happy Hippy Club – We are all about finding and sharing the beauty that can only be found from clean living, from the inside-out. Tie Dye Clothing, Jewelry and Wellness Products – To order, please contact (904) 242-6649 or Instagram for more information.
Roots & Posies – Natural Body Products – Botanical Facial Oils, Serums, Clay Masks, Facial Cremes, scrubs
Handcrafted Soaps, Soy Candles and Wax Melts. All items are handmade. Candles and wax melts are made using 100% C3 soy wax and phthalate free fragrance oils. I use 9oz frosted glass vessels for the candles.
Big Brian Brew – We have mixed tea blends and coffee alternatives for our home for the past 2-3 years now as we've deepened our knowledge of herbs. After sharing my upcoming fast and what herbs i use for fasting support, it became a thing! To join their community and/or order for your health, Big Brain Brew – Healing in our tea & 🍄 in our coffee!
White Dove Apothecary – Our products are handmade & natural……Ingredients for our tinctures, teas and more include Pineapple Fire Cider- Apple Cider Vinegar, Honey, Pineapple, Onion, Lemon, Lime, Horseradish*, Jalapeño*, Garlic, Turmeric, Rosemary, Black Peppercorn. Healing Salve- Chickweed Oil, Plantain Leaf Oil, Balm of Gilead Oil, Coconut Oil, Bees Wax Heartburn Tea- Marshmallow Root, Slippery Elm bark Acid Reflux Tincture– Marshmallow Root Tincture, Calendula Tincture, Chamomile Tincture, Fennel Tincture, Meadowsweet Tincture Mouth Rinse- Filtered Water, Sea Salt, Calendula Tinctures, Myrth Tincture, Plantain Leaf Tincture, Raspberry Leaf Tincture, Echinacea Angustifolia Root Tincture, Wild Indigo Root Tincture, Clove Tincture For more information, please contact us @ (772) 708-5916
COFFEE/TEAS
Catbird Coffee Roasters – Coffee beans, grown in Guatemala, Brazil, Columbia, Mexico, and Rwanda. The Rwandan green coffee we source is Organic and fair trade certified. All of our coffee is sourced through reputable importers such as Ally and Royal NY who are committed to sourcing sustainable and ethical green coffee regardless of third-party certifications. Additionally, all of our coffee is packaged in Boiter compostable bags as part of our commitment to sustainability.
Peace in a Nutshell – Cultivate Tea & Spice Co. – I use all certified organic ingredients in a wide variety of culinary spice blends and loose-leaf tea blends. My ingredients include herbs, spices, tea (white, green, oolong, black, herbal, yaupon).
Pets
Pawsitivley Natural Baked Goods – All-natural dog treats $5-$10/bag, All-natural jerky treats $7/bag, ice cream $2/cup, cakes/pup-cakes (prices vary $3-$25)