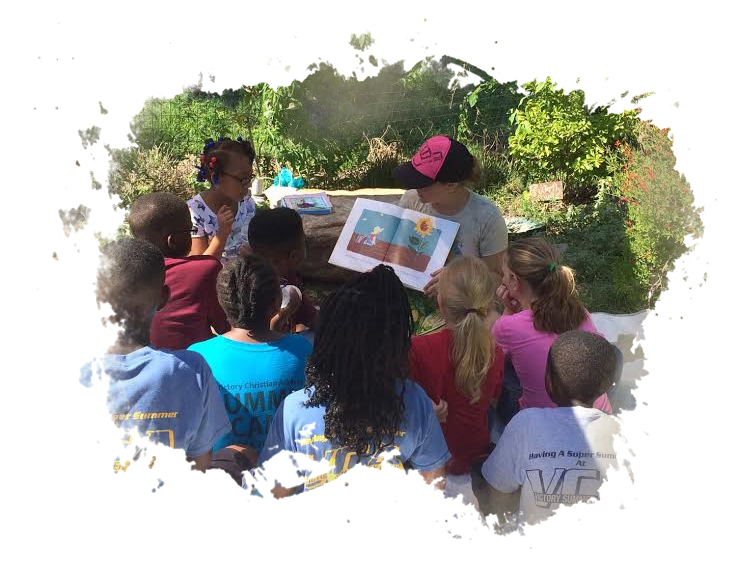 Children's Gardens
Our Dig Local Network Children's Garden Workshops are back and we are pleased to have Ms. Justine from Gather & Create Garden Art to be teaching our garden workshops
Stay tuned to our Facebook and Newsletter for Special Event dates.
Parents, to complete minor photo release form: CLICK HERE If unable to complete online, please print, complete form, sign & email to info@diglocal.org.org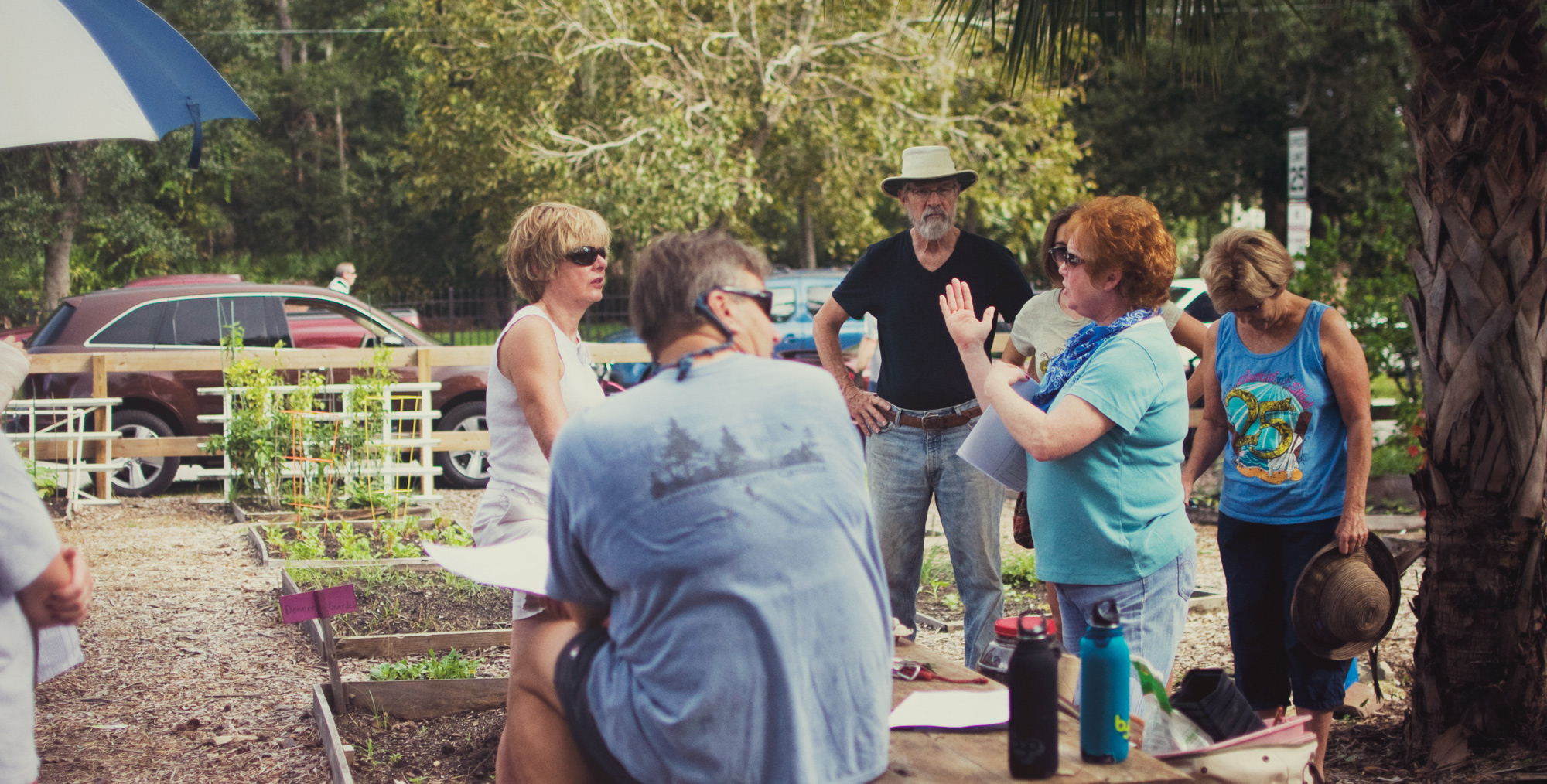 Community gardens play a major role in our mission to provide access to good nutritious food. They bring fresh produce directly to participants and allow for educational opportunities in horticulture and food cultivation. They have the potential to unite communities and transform neighborhoods. It doesn't take much more to understand why starting community gardens is one of our three primary methods for creating good food access.
The Network manages two community gardens:
Dutton Island Garden | 96 Dutton Island Road, Atlantic Beach
The garden in Dutton Island was the first project undertaken by Dig Local in August 2011 and established in January 2012. The property and project was done in partnership with Beaches Habitat for Humanity. We believe the garden will nurture a sense of community within the Donner area and set aside space for the cultivation of homegrown produce. More than just a few plots, The DIG Project will provide educational opportunities for participants and community members alike. The DIG Project aspires to be a refuge in an area with limited access to agricultural education, nutritious food, and outdoor activities.
Beaches Organic Community Garden | Jarboe Park, Neptune Beach
Located in Jarboe Park in Neptune Beach, Beaches Community Garden serves as a place where individuals, families and groups can rent plots for a small fee in order to grow organic vegetables, herbs, and other edibles. The garden also serves the community through educational programs and workshops, publications, demonstration native plant gardens, a children's garden, and guided garden tours.
---
Apply to join a community garden today.
Contact us today to rent our gardens for your next event at info@diglocal.org
Dig Local Network Children's Garden is one of a kind; you won't find another place like it anywhere at the beaches. Whether a local resident or visitor to the Jacksonville Beaches area, Dig Local Network Gardens is your garden. Step inside and let your child – or the child within – be your guide.
Here's what you need to know to plan your visit:
Every person is welcome.
For Education classes the fee is $20.00 and open to all, dawn to dusk, 365 days a year.
For all other events the fee is $50.00 and open to all, dawn to dusk, 365 days a year.
Well-behaved dogs on leashes allowable in some areas of the Garden. Children have the right of way.
Planning a visit from out of town or bringing a group? Please let us know so we can communicate any important updates and register your visit.