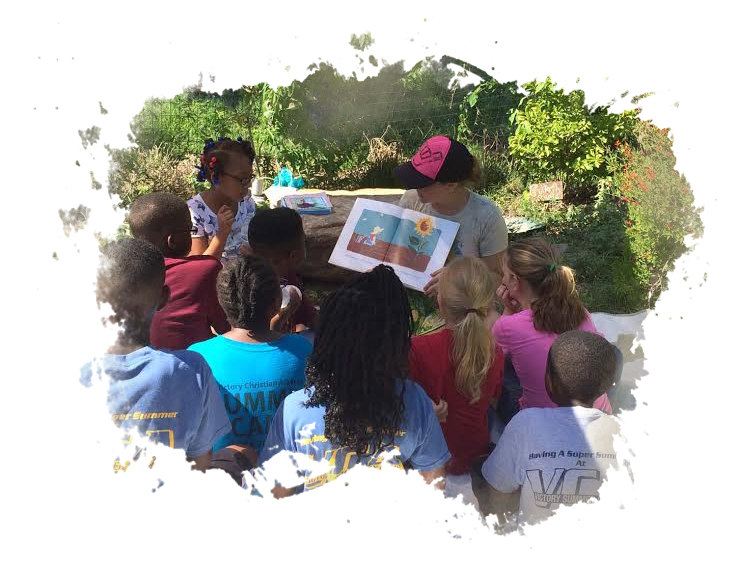 Dig Local partners with local garden clubs and also hosts workshops at DIG Community Gardens, which are also provided to the community garden plot owners and open to the community.
Community garden classes are held monthly at each of the garden properties. 
The Dig Local Network Children's Garden Education Outreach created, and currently maintains and facilitates, programming at one (1) children's garden sites located in Neptune Beach, Florida. This fully organic children's garden serve a wide population of children, and their grown-ups, across the Beaches and Duval County. At our garden, and the workshops held within them, we strive to connect children with their natural world through creative gardening experiences.
Inspired by Montessori and Waldorf educational methodologies and holistic organic gardening practices, our developmentally appropriate facilitated programs encourage children's senses of wonder to soar, thereby laying a foundation for place-based learning, a lifelong love of nature, and healthy food relationships. Using Nature-Study, story, song, poetry, visual art, and of course gardening, we inspire children of all ages to explore, discover, observe, identify, and creatively connect with the wonders of nature in the safe fully hands-on garden space. From herb tasting to seasonal planting and harvesting, we involve the children and their guardians in every garden job!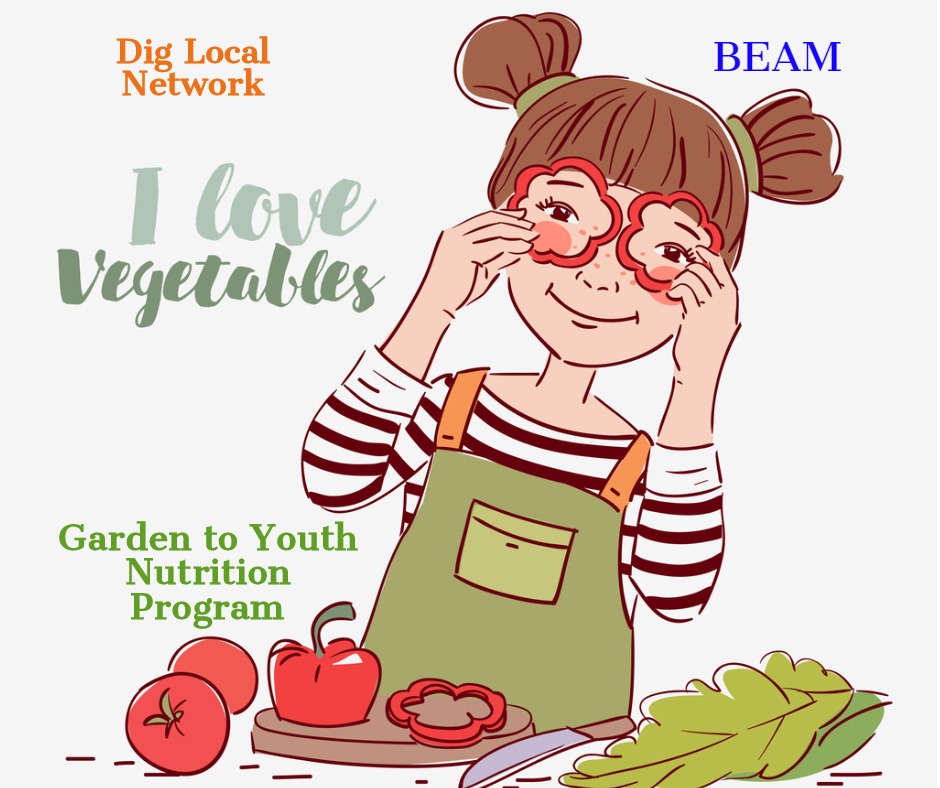 Dig Local Network is in partnership with BEAM. Together, we enjoy helping families develop healthier lifestyles.
Our Garden to Youth/Family Nutrition program is a nutrition education program developed with youth, for youth and empowering youth to make smart food choices for themselves and to promote healthy dietary habits in families at home, among their peers and within their communities.
The Garden to Youth/Family Nutrition program gives youth and their families the knowledge and skills they need to make informed decisions about what they eat and drink and trains them to help others through education and social media initiatives. For more information, contact us at: [email protected]