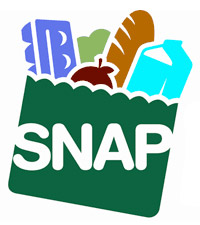 We welcome SNAP and EBT customers at all of our markets!
Starting in March 2014, the Beaches Green Market and the Midweek Market along with participating vendors can accept EBT payments from users of the Supplemental Nutrition Assistance Program.
The SNAP program, formerly known as the Food Stamp program, provides food purchasing assistance for low- and no-income people living in the U.S. It is a federal aid program, administered by the U.S. Department of Agriculture, under the Food and Nutrition Service (FNS) Administration.
SNAP eligible food items available at the Market are fruits and vegetables, fresh-baked breads, local honey, jams, granola, food-producing seeds and plants for home gardens, meats, cheeses, and more!
---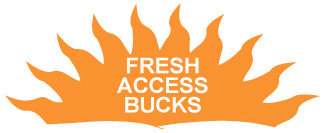 Double your SNAP dollars!
At the Beaches Green Market, $10 in SNAP dollars buys you up to $20 in Florida-grown Produce at participating vendor booths where Florida-grown vegetables and fruits are sold. This "double incentive" program, called "Fresh Access Bucks" (FAB) is a program initiated by the Florida Organic Growers Association (FOG) who received a Specialty Crop Block Grant to increase sales of Florida grown fruits and vegetables to Florida consumers.
We hope that by offering SNAP and FAB benefits at our Market, we can increase access to and consumption of the healthy, organic and locally-grown produce for our surrounding community.