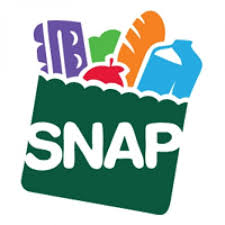 We welcome SNAP and EBT customers at all of our markets!
Fresh Access Bucks (FAB) is a USDA funded statewide nutrition incentive program that encourages SNAP recipients to redeem their benefits at farmers markets, produce stands, CSAs and mobile markets to purchase healthy produce directly from Florida farmers.
At participating locations, FAB matches or discounts what a SNAP cardholder spends with FREE Fresh Access Bucks every day to spend on Florida- grown fruits & vegetables. Other than qualifying & receiving SNAP benefits, there is no need to sign up or do anything in advance.
Find the SNAP/EBT booth at the Beaches Green Market, swipe your EBT card, get your tokens. 

Exchange SNAP tokens with participating vendors around the market for SNAP-eligible items: fruits and vegetables, bread products, meat, fish, poultry, eggs, dairy products, seeds & plants which produce food to eat.

Exchange free green FAB tokens for Florida-grown produce, plants, and seeds that produce food.

SNAP and FAB tokens do not expire.

Green FAB tokens can be used at any FAB market. SNAP Tokens are unique to the market where you received them and can only be spent at that market.
We hope that by offering SNAP and FAB benefits at our Green Market, we can increase access to and consumption of the healthy, organic and locally-grown produce for our surrounding community.