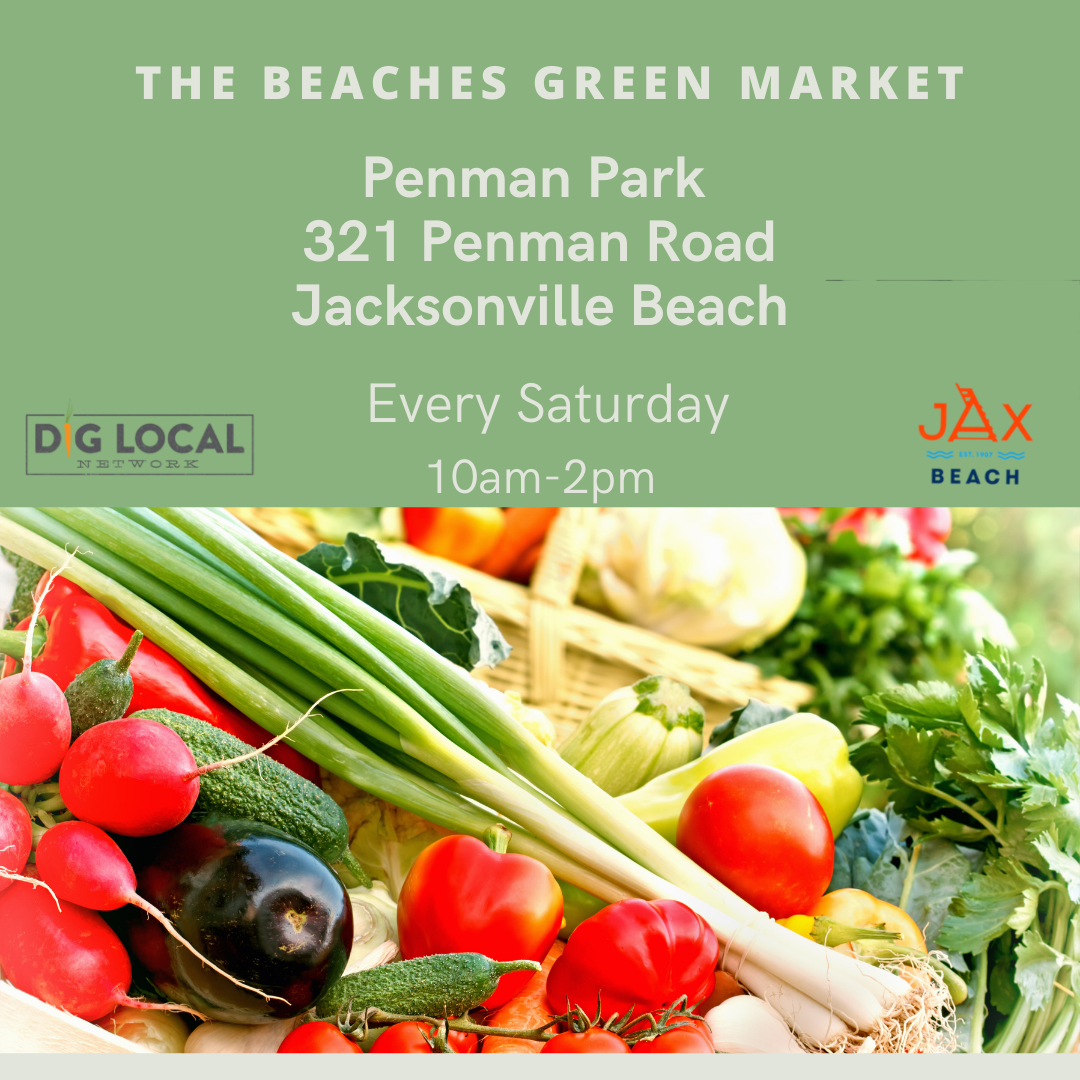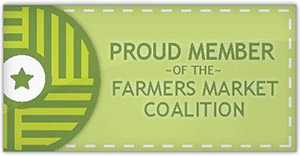 It is our belief that a farmers' market has the potential to do great good for the community in more ways than one. We believe farmers' markets are among the projects that provide access to good food and encourage healthier habits. These markets connect consumers with fresh, and more often than not organic, food that is free of the over-processing that plagues most products found in the average supermarket. Even the ability to purchase free-range eggs is a significant opportunity. Recent studies show that the nutritional value of free-range eggs versus caged eggs was greater. It's the small things that help make a difference.
Stop by either of our two markets:
Beaches Green Market | Saturday's

10am-2pm

at Penman Park / 321 Penman Road Jacksonville Beach
Vendors at the market sell a wide selection of in-season, local and organic produce, local all-natural meats, free-range eggs, cut flowers, locally roasted organic coffees, edible plants and trees, orchids, handcrafted teas, gluten-free and vegan foods, handcrafted cheeses, locally made desserts, freshly baked breads, local honey and other seasonal delights. 
Green Market Fresh Tips
Enjoy bringing home Farm Fresh Food home to your table from the Beaches Green Markets?  – here's our family tips for a great visit to the market!
SHOP EARLY –
The best selection is often early in the morning.
KNOW THE GROWING SEASON –
Understanding seasonal availability will help you plan your shopping list. If you don't see a specific fruit or vegetable that you are looking for, ask the farmer about its growing season.
RESPECT THE PRODUCE –
Please don't squeeze, strip or manhandle the fruits and vegetables. It just creates bumps and bruises on the surface.
BRING YOUR OWN BAGS/BASKET –
A reusable bag or basket is the perfect way to cart around all your fruits and vegetables.
ASK QUESTIONS –
Vendors love when customers ask questions.. Asking about the growing process or how to prepare something is a great way to get to know the farmer too.
TRY SOMETHING NEW –
Venture outside of your comfort zone and experiment with new flavors and taste. Why not try a new variety of pepper or fruit.
MEAL PLAN –
Before you leave for the market, have a game plan for the week. Plan out your meals so you know what you need to buy for each day. Need some inspiration? Check out our weekly recipes in our weekly Newsletter.
---
---