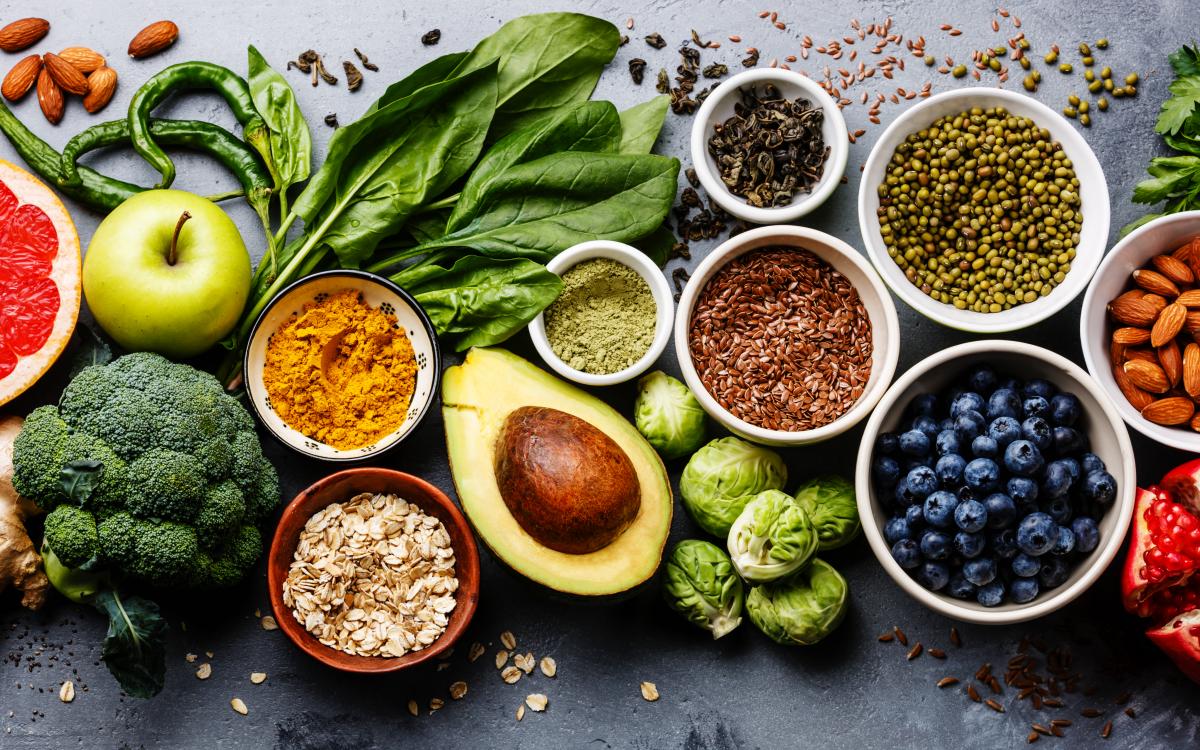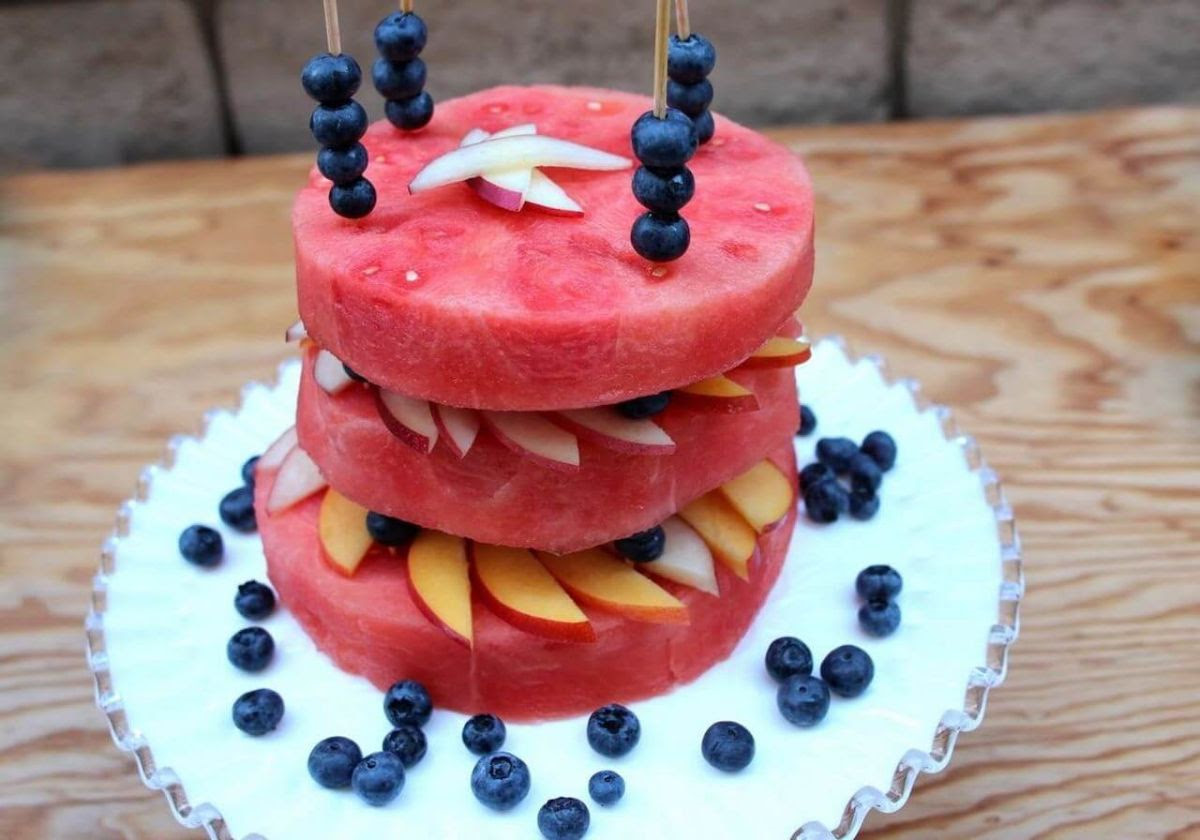 Ingredients
Watermelon
1–2 nectarines, thinly sliced
Blueberries
Skewers, to assemble
Directions
Cut the watermelon into three slices. Make one a little bit larger and wider than the other two.
Cut off the peel with a knife.
Place the largest, widest slice on a cake platter to form the base.
Arrange nectarines on top of the watermelon slice.
Place 3–4 skewers upright into the watermelon base.
Thread 2–3 blueberries onto each skewer. This will hold up the next layer.
Carefully push the next watermelon layer through the skewers.
Again arrange the nectarines on top of the watermelon and spear 2-3 blueberries onto each skewer.
Push the top watermelon layer through the skewers.
Top with nectarine slices or blueberries.
Push blueberries onto the skewers to decorate.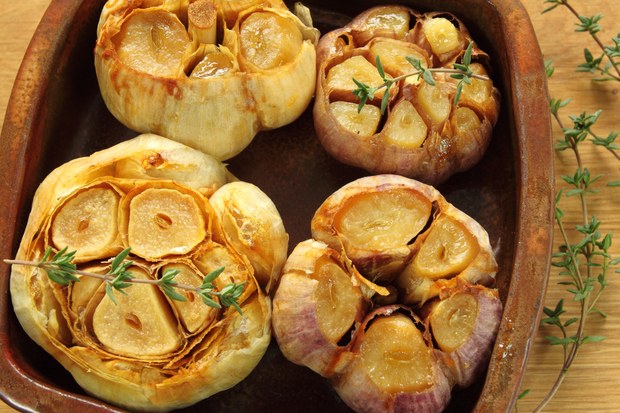 from Epicurious, serves 4
Ingredients
2 large heads of garlic
4 tb olive oil
Instructions
Preheat oven to 350°F. Cut top 1/4 inch off heads of garlic to expose cloves. Place garlic in small baking dish. Add oil and sprinkle with salt and pepper; toss to coat. Turn garlic cut side up.
Cover tightly with aluminum foil. Bake until garlic skins are golden brown and cloves are tender, about 55 minutes. Cool. Squeeze garlic cloves from skins.
Smear on toasted French bread, blend into hummus, whip into mashed potatoes.
sdlocke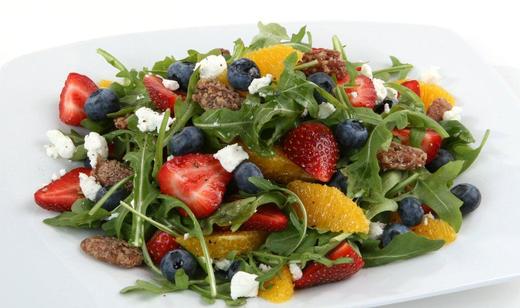 Ingredients
16 ounces Florida arugula, rinsed and drained
1 dozen Florida strawberries, rinsed and sliced
1 cup Florida blueberries
2 Florida oranges, peeled and segmented
8 ounces goat cheese, crumbled
1 lemon, juiced
1-2 tablespoons olive oil
Sea salt and fresh ground pepper, to taste
Candied Pecans:
2 cups Florida pecans
¾ cup natural Florida sugar
2 tablespoons butter
½ teaspoon sea salt
Preparation
Preheat a pan on medium heat. Add the pecans and toast until fragrant, 6 to 8 minutes. Add butter, sugar, and salt; stir to coat. Remove from pan and allow to cool. In a medium-sized mixing bowl add arugula, lemon juice, olive oil, salt, and pepper; toss to combine. Plate the dressed arugula and evenly add the citrus and berries around the greens. Add the goat cheese and garnish each salad with candied pecans, serve chilled.