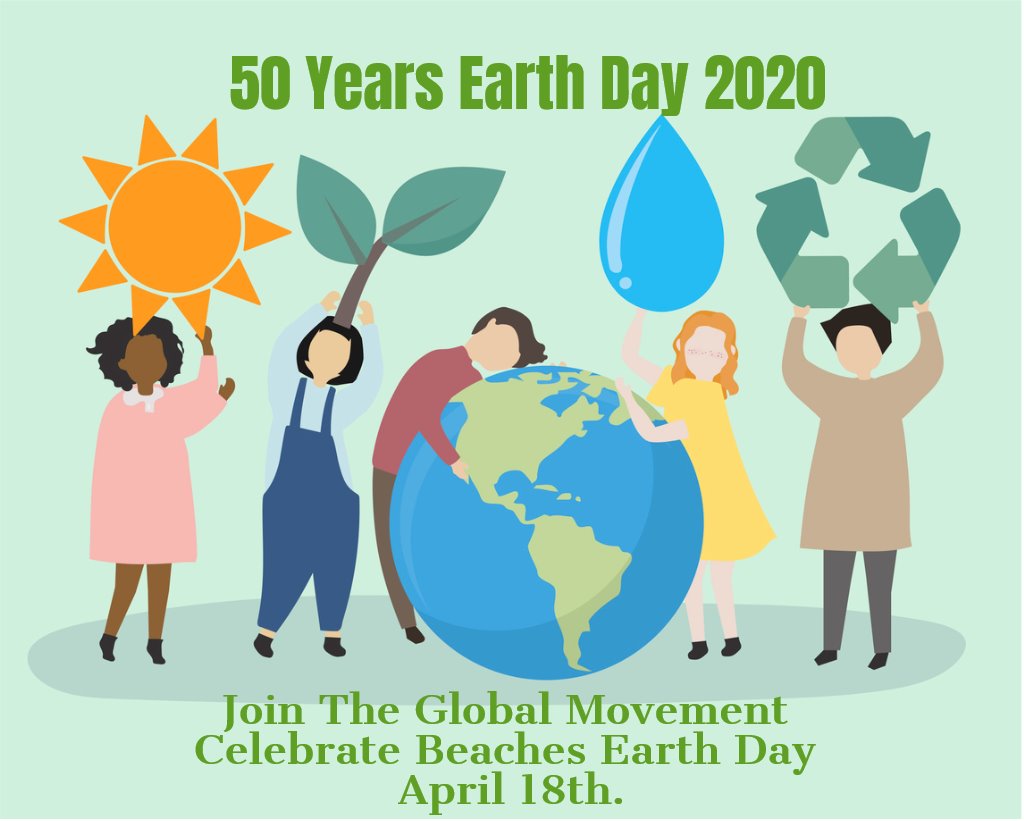 The Earth Day 2020 theme: Climate Action
Climate change represents the biggest challenge to the future of humanity and the life-support systems that make our world habitable. Unless every country in the world steps up – and steps up with urgency and ambition – we are consigning current and future generations to a dangerous future. Despite past successes, progress has slowed, climate change impacts continue to grow, and our adversaries have become better financed," said Earth Day Network president Kathleen Rogers. "We find ourselves today in a world facing global threats that demand a unified global response."
For Earth Day 2020, we want to build a new generation of environmentalist activists, through partnerships and engaging our communities, schools and businesses. Our goal is to build 2020 partnerships and advisory committees to inspire, guide our work and events.
We are inviting our local Green Businesses, Organizations and schools to partner with Dig Local Network for the celebration of Beaches Earth Day 2020. These partnerships are part of an effort to create a network of "Beach Earth Day Event Planners" around the Jacksonville and Beach communities to offer ideas and support through the process. DLN has two hopes for partnerships:
Add your organization as a feature partner with the Dig Local Network Beaches Earth Day 2020
List Beaches Earth Day 2020 campaign events on your calendars
Registering as a Dig Local Network partner for Earth Day 2020 will:
Unite your efforts with environmental organization leaders across the Jacksonville & Beach Communities.
Commit your business or organization to celebrating Earth Day 2020.
Enable us to collaborate on our shared values and objectives, thus creating a stronger environmental movement in the Jacksonville and Beach communities.
Share and Provide easy access to resources and use of the Earth Day 50th Anniversary Logo.
Increase publicity for our organization and events, perhaps through spotlights on our website and/or social media.
Partner With us for Beaches Earth Day 2020
Earth Day 2020 will be far more than one day. It must be a historic moment when citizens of the world rise in a united call for the creativity, innovation, ambition, and bravery that we need to meet our climate crisis and seize the enormous opportunities of a zero-carbon future.
These partnerships are intended to activate the Jacksonville & Beaches communities, organizations, businesses and schools and youth activists of all ages to inspire and guide our work and campaign events leading up to and beyond the Beaches Earth Day 2020 Event, scheduled for Saturday, April 18th.
The 2020 Earth Day Campaigns are:
Take part in the Great Local Cleanup, a worldwide campaign to remove billions of pieces of trash from neighborhoods, beaches, rivers, lakes, trails, and parks — reducing waste and plastic pollution, improving habitats, and preventing harm to wildlife and humans.
Earth Challenge 2020, the largest-ever global citizen science initiative, which will arm everyday individuals with the tools they need to report on the health and wellbeing of the environment, from water quality, to air quality, to the species around them.
Food prints for the Future, a collaboration with individuals, communities, and partners across all sectors to address one of the largest contributors to climate change facing us today: our food system
Artists for the Earth, a global campaign bringing artists from around the Jacksonville & Beaches area in every discipline, using the power of their art to express our common humanity.
Dig Local Network – Beaches Earth Day 2020 is pleased to join this global Earth Day Network advisory committee and believe that our local Beaches Earth Day 2020 will inspire a new generation of environmentalists.
This Partnership Form explains the exact details of the agreement, so please look though it and let me know if you have any questions.
Finally, we will follow up with partner organizations later this month to begin gathering information and dates for our Beaches Earth Day collaborations. We are also developing a Beaches Earth Day 2020 calendar, which will be the go-to site for all Earth Day events.
I look forward to working with you and hearing about how you will like to partner and your ideas for this momentous anniversary. Join us as we create a historic global outpouring for our planet.