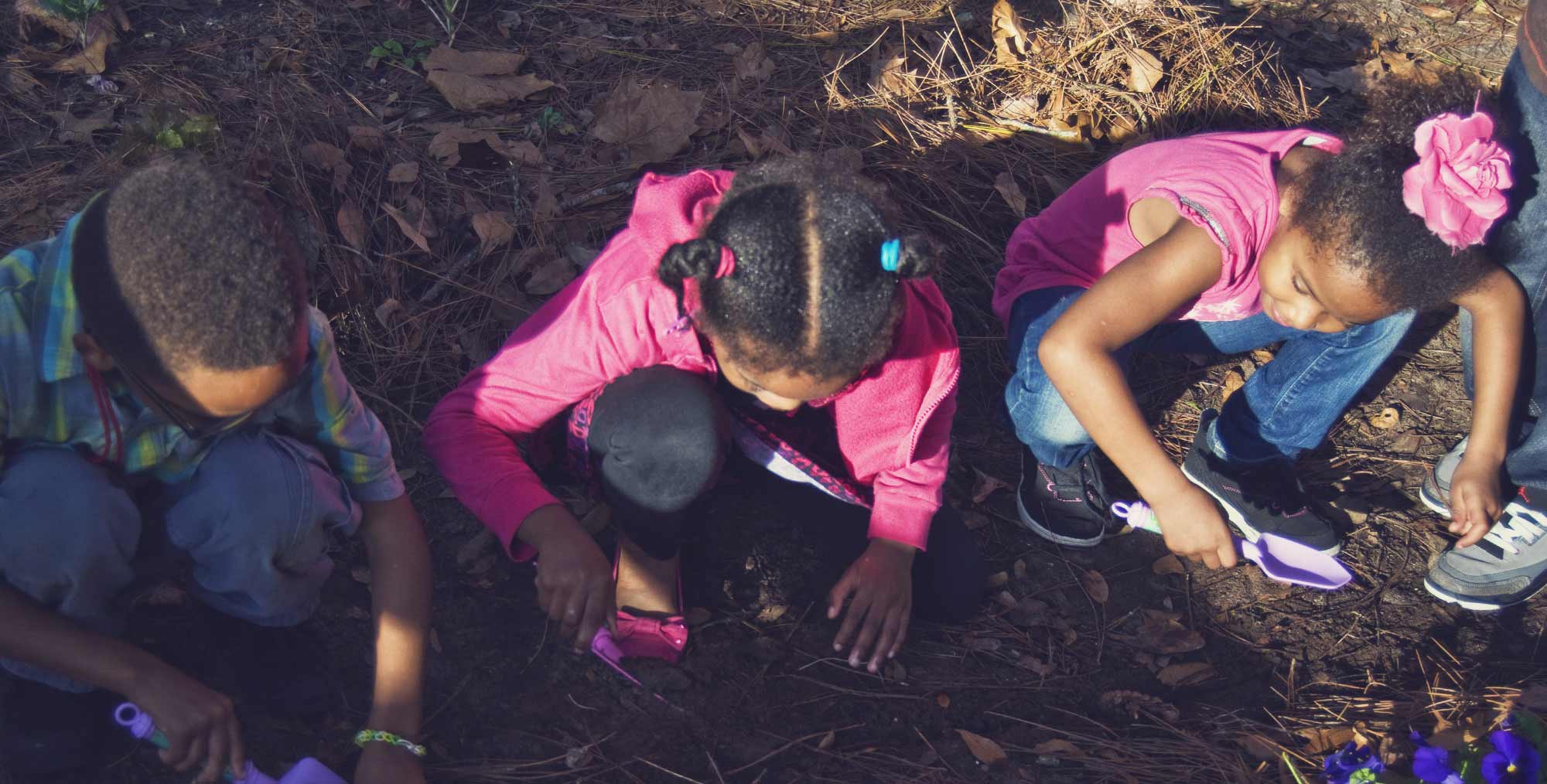 Dig Local partners with Habitat for Humanity and the Donner Park community center to provide education and garden beds for the Jordan and Donner Center after school programs. Dig Local also hosts workshops at DIG Garden, which are provided to community garden plot owners and open to the community.
Community garden classes are held monthly at each of the garden properties. Monthly classes are also taught at both the Jordan and Donner Park community centers in the Atlantic Beach area.
The Dig Local Network Children's Garden Education Outreach created, and currently maintains and facilitates, programming at 3 children's garden sites located in Neptune Beach and Atlantic Beach, Florida. These fully organic children's gardens serve a wide population of children, and their grown-ups, across the Beaches and Duval County. At each of our gardens, and the workshops held within them, we strive to connect children with their natural world through creative gardening experiences.
Inspired by Montessori and Waldorf educational methodologies and holistic organic gardening practices, our developmentally appropriate facilitated programs encourage children's senses of wonder to soar, thereby laying a foundation for place-based learning, a lifelong love of nature, and healthy food relationships. Using Nature-Study, story, song, poetry, visual art, and of course gardening, we inspire children of all ages to explore, discover, observe, identify, and creatively connect with the wonders of nature in the safe fully hands-on garden space. From herb tasting to seasonal planting and harvesting, we involve the children and their guardians in every garden job!